Office Junk Removal in Lafayette
Since the onset of COVID-19, the face of the workplace has transformed drastically. With more jobs being conducted from the safety of our homes, countless offices in Lafayette now sit empty, accumulating clutter and waiting for a new lease of life. Transitioning these spaces to cater to a post-pandemic world is essential for landlords and property managers. At Cajun Junk Removal, we recognize the urgency of this transition. Our dedicated team is here to provide comprehensive junk removal services, ensuring that these offices are cleaned, primed, and ready for their next chapter. Partner with us to bring your vacant spaces back to life, making them more appealing and functional for future tenants.
Items We Expertly Remove for Businesses
Furniture
Desks and workstations
Office chairs and stools
Conference tables
Filing cabinets and storage units
Couches and lounge chairs
Bookshelves and credenzas
Partitions and cubicles
Electronic Equipment
Computers (desktops, laptops)
Monitors and display screens
Printers, copiers, and scanners
Fax machines
Servers and networking equipment
Telephone systems and handsets
Projectors and AV equipment
Office Appliances
Microwaves and mini-fridges
Water coolers and dispensers
Coffee machines and vending machines
Paper and Stationery
Outdated documents and files
Magazines and catalogs
Old calendars and planners
Surplus or damaged stationery items
Decor and Miscellaneous
Wall art and paintings
Broken or outdated light fixtures
Unused or damaged office decor
Old promotional materials (banners, posters, etc.)
Office Supplies
Broken staplers, hole punches, and other desktop items
Empty ink and toner cartridges
Worn-out mouse pads and wrist rests
 
Storage and Organization
Old or broken storage bins and containers
Unused whiteboards or corkboards
Damaged filing systems or racks
Flooring and Window Treatments:
Worn-out carpets or carpet tiles
Damaged blinds or curtains
Miscellaneous
Broken clocks or time-tracking systems
Old or expired first aid kits and supplies
Unused or damaged signage
Defining Junk: From Furniture to Files, Trust Cajun Junk Removal
The definition of 'junk' varies widely in our homes and offices. It could be that old, worn-out couch taking up space in your living room or the stacks of outdated files occupying valuable real estate in your office cabinet. No matter the nature or size of the items, clutter disrupts functionality and aesthetic appeal. At Cajun Junk Removal, we understand the nuances of different types of junk. Whether it's bulky furniture pieces, electronic waste, or heaps of paper, our expert team is equipped to handle everything. Trust us to declutter your space, ensuring it's efficient, organized, and harmonious. When you think of junk, think of Cajun Junk Removal – your reliable partner in restoring order and serenity.
Your Comprehensive Guide to Office Clean-Up in Lafayette, LA
Office Equipment Removal
Upgrading your office or simply decluttering? Cajun Junk Removal specializes in swiftly and efficiently removing outdated office equipment. Our professionals ensure that your gadgets are disposed of responsibly, prioritizing environmental considerations.
Office Dumpster Services
You might wonder about the best places in Lafayette to dispose of your clutter. With Cajun Junk Removal, you don't have to worry. We manage the entire process, ensuring your junk is processed appropriately, whether recycling, donating, or disposing.
Where to Get Rid of Junk
Need a sizable container to manage a massive clear-out? We offer office dumpster services tailored to your specific needs. Whether it's for a one-time project or an ongoing renovation, we've got you covered.
Cost of Junk Removal
"How much does junk removal cost?" is a common question. While prices can vary depending on the scale and nature of the job, rest assured that Cajun Junk Removal offers competitive rates without compromising on quality. Reach out for a personalized quote today.
Office Furniture Removal
Upgrading your office aesthetics or downsizing? Old furniture can be cumbersome to handle. Our team is skilled in dismantling and removing office furniture, ensuring the process is seamless and hassle-free.
Choosing the Right Junk Removal Service
While there are options like 1-800-JUNK, local businesses often offer a more personalized touch. Cajun Junk Removal is proud to be a part of the Lafayette community, providing tailored services that address your specific needs with a local understanding.
Commitment to Lafayette's Business Community
In the heart of Lafayette lies a vibrant business community, pulsating with innovation, tradition, and an unwavering spirit of collaboration. At Cajun Junk Removal, our dedication to this community goes beyond merely offering services. We view ourselves as an integral part of this thriving ecosystem. Our commitment is twofold: firstly, to provide unparalleled junk removal solutions tailored to the unique needs of each business, ensuring operational efficiency and a clutter-free environment. Secondly, it's about nurturing relationships, understanding the local nuances, and contributing positively to the business landscape. When you choose Cajun Junk Removal, you're not just selecting a service; you're partnering with a team that cares deeply about Lafayette's prosperity and growth. Together, let's keep Lafayette's business scene clean, vibrant, and forward-moving.
Custom Consultations: Tailored to Lafayette
In the dynamic landscape of Lafayette, businesses and homeowners seek services that truly understand their unique needs. At Cajun Junk Removal, we pride ourselves on offering custom consultations designed specifically for the Lafayette community. By honing in on local preferences, nuances, and challenges, our consultations ensure a tailored approach that aligns perfectly with our clients' expectations. Whether it's a specific removal need or a complex project layout, our Lafayette-focused solutions guarantee satisfaction every time.
Supporting Local: Why We Stand Out in Lafayette
In a world filled with generic solutions, there's something inherently special about local businesses that genuinely get their community. At Cajun Junk Removal, our roots are deeply embedded in Lafayette's rich culture and ethos. Our commitment to supporting local isn't just a tagline; it's the essence of who we are. By prioritizing local partnerships, employing residents, and continuously engaging with the community, we've crafted services that resonate with Lafayette's unique needs. When you choose us, you're not only getting top-tier junk removal but investing in a team that genuinely cares about Lafayette's growth and sustainability. That's why, among the many, we distinctly stand out in Lafayette.
Testimonials
At first I called a franchise for my junk haul. They could come but not for a couple days and the cost was kind of pricey. I then called Coty and he was able to come by the same day in just a couple of hours. He was very pleasant to work with and his pricing more affordable. We were able to get rid of a lot of stuff quickly with excellent service! I will be a repeat customer for sure and highly recommend this business!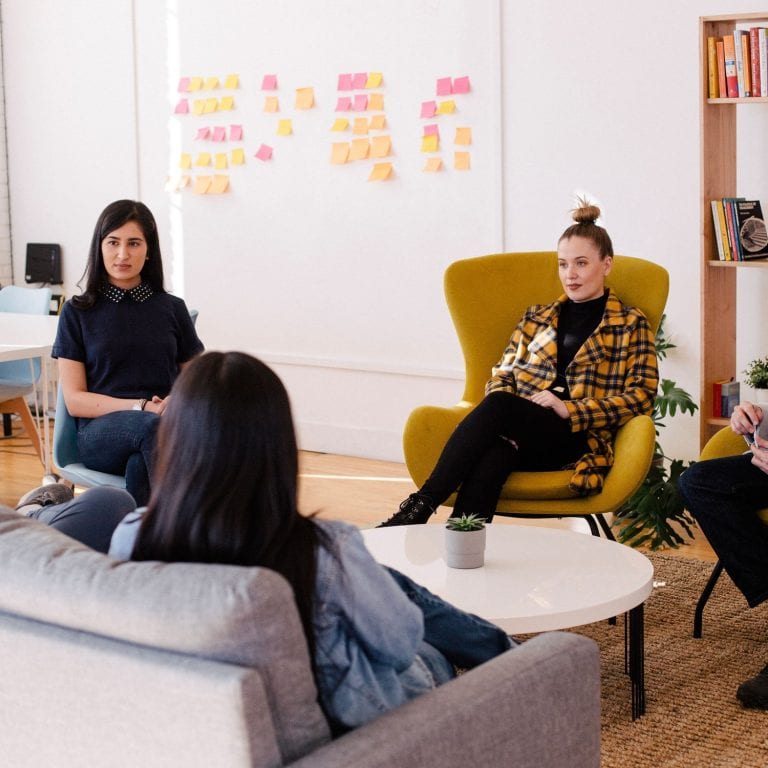 Melanie L

Very good service and Cody was very fast and worked within my budget. I would recommend using his debris service and I will be using his business for future projects. A+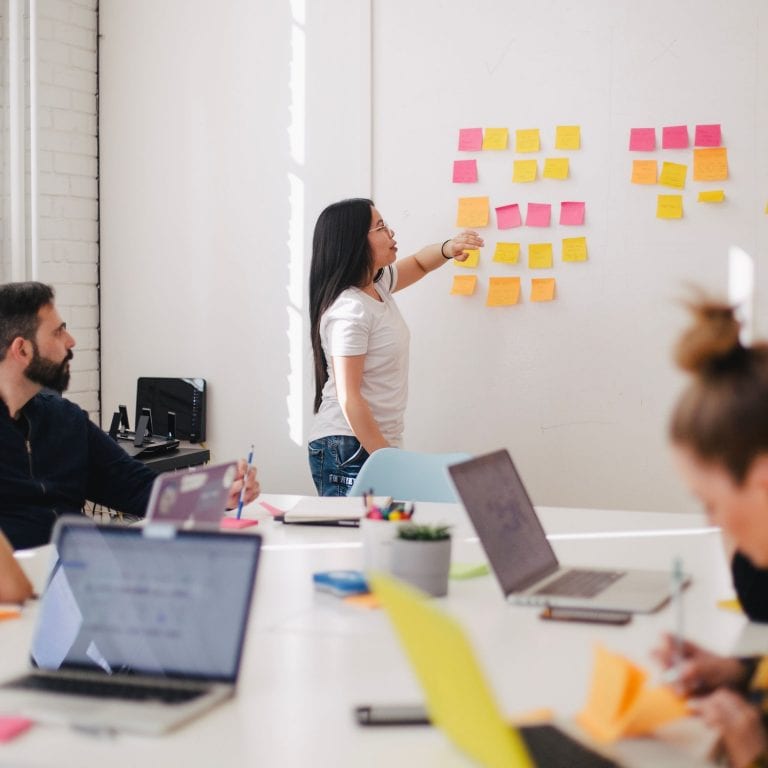 K N

FAQ about office junk removal
FREQUENTLY ASKED QUESTIONS
What exactly is office junk removal? Expand
Office junk removal pertains to the professional service of removing unwanted items from an office setting. This can include old furniture, electronics, paperwork, and other redundant office equipment.
Is electronic waste handled differently? Expand
Electronic waste, or e-waste, requires special handling due to its potential environmental hazards. We ensure that all e-waste is disposed of responsibly, following local regulations and best practices.
How quickly can I expect my office junk to be removed? Expand
The timeline can vary based on the volume of junk and specific requirements. However, we aim to provide swift and efficient services, even same-day junk removal when possible, we often complete jobs within a day or two of the request.
Do you recycle or donate any of the items? Expand
Absolutely! We prioritize sustainable practices. We recycle items or donate them to local charities whenever possible, ensuring minimal wastage.
How is the pricing determined for office junk removal? Expand
Pricing is typically based on the volume and type of junk and any specific handling or disposal requirements. We offer transparent quotes with no hidden fees.
Are there any items you won't remove? Expand
While we handle most office junk, certain hazardous materials or chemicals may fall outside our purview. It's always best to consult with us in advance regarding specific items.
What do I need to do before the junk removal team arrives? Expand
While our team handles the heavy lifting, it's beneficial to segregate sensitive documents or items you wish to retain. Additionally, providing transparent access to items can expedite the process.
Can you handle the removal of large office furniture? Expand
Yes, our team is equipped and trained to handle bulky items, including large desks, conference tables, and office chairs. We ensure that these are removed without causing any damage to your property.
o you provide office junk removal services outside of Lafayette? Expand
Our primary focus is on serving the Lafayette community. However, we do cater to nearby areas. Contact us to discuss specific location requirements.
Why should I choose a local service over a national chain? Expand
Choosing a local service like Cajun Junk Removal ensures a more personalized touch, understanding of local nuances, and often quicker response times. Plus, supporting local businesses contributes to the growth and sustainability of the Lafayette community.
WANT TO WORK WITH US?